PMI PARTNERSHIP
Ministry Partners Make it Possible!
We continue to welcome Partners to connect with us in consistent prayers and monthly financial support!
Praise Ministries Int'l (PMI) is committed to God first and also their supporters with financial integrity. If you feel it on your heart to help David and Shonda Tompkins with PMI continue to reach the precious people of the earth for Jesus Christ, perhaps you are interested in setting up a regular pledge toward PMI Outreach on a monthly basis and becoming what we call a "Partner in Ministry".
David and Shonda are driven by their call and mission to take the good news of Jesus Christ to the ends of the earth. They have traveled over the United States and other nations many times since 1988 and continue to go with clear direction towards spreading the message of the Gospel.
We realize that none of this would happen without the faithful support of our partners. Through your pledged generosity on a consistent monthly basis, David and Shonda are confident to do what they have been called to do and through your gifts, you are touching the world for God. Everything you donate to PMI goes straight into the ministry (never to salaries), so you can be sure your gift is making a real difference in lives all over the earth!
We love our ministry partners at Praise Ministries Int'l, because together we are "Making A Difference"!
Monthly Ministry Partners Receive
Monthly updates from PMI
Opportunities for Special Communications from Missions Trips
Partners have full membership access to the PMI Website including Online Giving
Organizations can receive upon request a framed photo of David & Shonda with Certificate of Partnership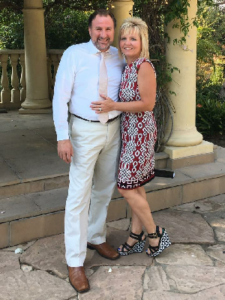 Together, we're Partners in Changing the World for Jesus Christ!
THANK YOU for partnering with us in the work of Christ. Together we become a channel for His love and life to others. This ministry is touching and healing people in many nations across the world, through our face-to-face evangelism efforts and through the far-reaching impact of our Discipleship training materials.
Your Partner in Global Ministry

Rev. David L. Tompkins
Financial Policy:
Praise Ministries Int'l, Inc. is firmly committed to good stewardship of the funds entrusted to us by our friends and donors. We promise to use your gifts wisely and effectively with integrity.
Your generous gifts support Praise Ministries Int'l, Inc. and its affiliates around the world. PMI will endeavor to honor donor gift designations. However, when the designation is not aligned with the mission and projects of PMI, or if a need has already been met, donors agree that PMI may use the funds in the area(s) of greatest need.