Life Changing Word in Guatemala
Giovanny Gomez recieves prophetic word that develops into ministry leadership!
This is a testimony written by Giovanny after God drops a Word-bomb into his spirit!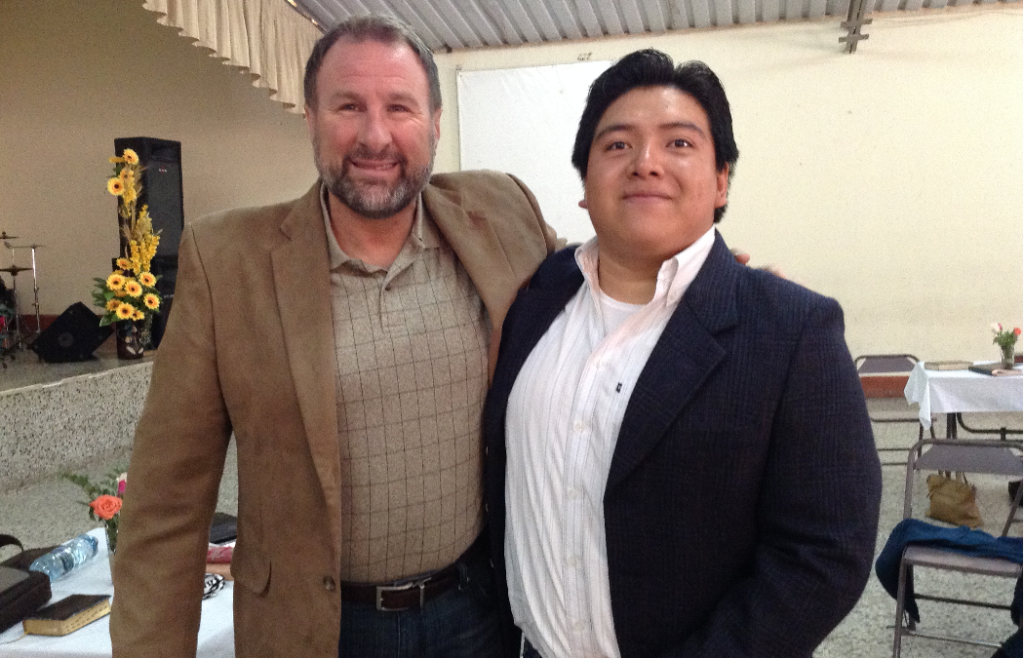 (Left) In March of 2013, David and Shonda Tompkins worked with Giovanny Gomez at the El Mesias Church in Patcizia Guatemala. Giovanny was not only David and Shonda's interpreter (which he is amazing at BTW), but he is also a dear friend to the Tompkins family and a protégé in discipleship/ministry leadership. (Photo/Shonda Tompkins)
-written by Giovanny Gomez
Hello Pastor David, today I want to share something special with you. Back in 2013 I was a completely different person of what I am today. On that trip, you specifically did two things on my life: 1) You helped me believe in myself again with your kind words about being my own person and not just my father's shadow, and 2) You and your family planted a "seed" in me, a desire and a wish to one day work on the LORD's ministry. If memory serves me right it was on 2014 when you came back alone with your wife and you asked me the following: if the day of tomorrow the LORD would call you to work for him, what would you do? I think my answer that day was that even if i would doubt for a second I'd gladly accept.
I share all of this because this year i was called to work for the youth of my town in my church IDPA ( Iglesia de Dios Pentecostes de América ) but a few weeks ago I got another calling. Not just to be a volunteer but rather be part of the organizers of a congress dedicated to the youth which is 1 week long on November of each year. But to fully accept that privilege, I must be baptized in water which I'll be doing tomorrow morning at 8.00 am. I share all of this because you're part responsible of these changes in my life that I'm really thankful for.
Thank you pastor, I feel thankful and honored that God allowed me to meet you guys. You and your family are an inspiration for me! And I hope we get so see each other again soon enough to thank you once more in person.